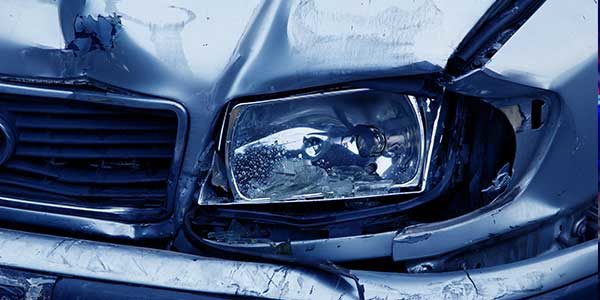 I Was Involved in a Hit and Run Accident, What Should I Do?
Automobile accidents can have dramatic, life-altering consequences. Automobile accidents are upsetting enough, but a hit & run accident only serves to exacerbate things. You are left with your car and damage while the other driver left the scene – a crime virtually everywhere – wondering what to do, seemingly without recourse. You are not, however without remedies to be compensated for any injuries or damages incurred if you have taken the right precautions.
Uninsured Motorist ("UM") Coverage.
As you read this, ask yourself, "Do I have UM coverage on my automobile insurance policy?" If you are insured in New Jersey, the answer must be in the affirmative; if you are insured in Pennsylvania and the answer is, "No," you need to immediately call your insurance agent and get UM coverage."
The purpose of UM coverage is to provide financial protection to individuals who are injured in a motor vehicle accident caused by a hit and run driver or a driver who has no insurance. Without UM coverage, an individual who is injured in an accident caused by an UM driver may be left with significant out-of-pocket expenses, such as medical bills, lost wages, and other damages.
While it is important to note that while New Jersey (but not Pennsylvania) does have coverage step-downs — meaning that the injured party's UIM coverage limits will be reduced to match the at-fault driver's liability insurance limits — there is no step-down in coverage when the other driver is uninsured. It only comes into play when the at-fault driver is underinsured. However, a New Jersey UIM policy can have a "no step-down" provision (and must be offered). Speak to your insurance professional about making sure that you have a "no step-down" provision. It's important to note that the availability and cost of a no step-down provision may vary depending on the specific insurance company and policy.
The reality is that if you are involved in a hit & run accident, your only chance at a recovery for your injuries and costs may be your own UM coverage. The importance of having UM coverage cannot be emphasized enough. If you are unsure about whether you have UM (and UIM) coverage, call your insurance agent or an experienced attorney.
What Do I Do After the Hit & Run Accident.
If you have been involved in a hit & run accident, you should take the following steps:
Call the police. You want to immediately call the police to report the accident and request an investigation. Give the police your contact information and any details about the other driver, description of the car, or license plate.
Get medical attention. Even if you do not believe that you were injured or feel fine, it is important to get medical attention as soon as possible. Some injuries may not be immediately apparent, and it's important to document any injuries in case you need to file a claim later.
Gather evidence. If you are able, take pictures of the scene of the accident and your vehicle, as well as any damage to it; if you are injured or unable to take pictures, ask someone at the scene if they will do it for you. If you find a piece or part of the car that hit point it out to the police (since it may be helpful in finding the other driver). Also, get the contact information of any witnesses who saw the accident.
Notify your insurance company. This is critical. Report the accident to your insurance company as soon as possible, even if the other driver was not found. Your insurance company may be able to provide you with coverage for your damages and injuries, even in a hit & run situation.
Contact a personal injury attorney. An experienced personal injury attorney can help you through the complex process of filing a claim and can help you get the compensation you deserve for your injuries and other damages.
In some cases, the other driver may be found and held responsible for the accident. If the other driver is found, you may be able to pursue a personal injury claim against them or their insurance company for compensation for your injuries and other damages.
If the other driver is not found, you may still be able to get compensation through your own insurance company if you have UM coverage. If the driver is found, but is underinsured, your UIM coverage may be able to make you financially whole.
If you have been involved in a hit & run, contact the team at Petrillo & Goldberg Law without delay. We can help guide you through the hit & run driver process. We have offices conveniently located in Philadelphia and South Jersey and are available to discuss the details of your case and your rights.